Below, you'll find lots of fun activities to go with Old Tracks, New Tricks, including some in-depth directions and photo/video tutorials for a few of the many activities featured in the book. We're going to be adding lots of great activities and crafts inspired by the book every week, so keep checking back! And don't miss our Great Big List of Track-tastic Train Activities for even more train and track fun.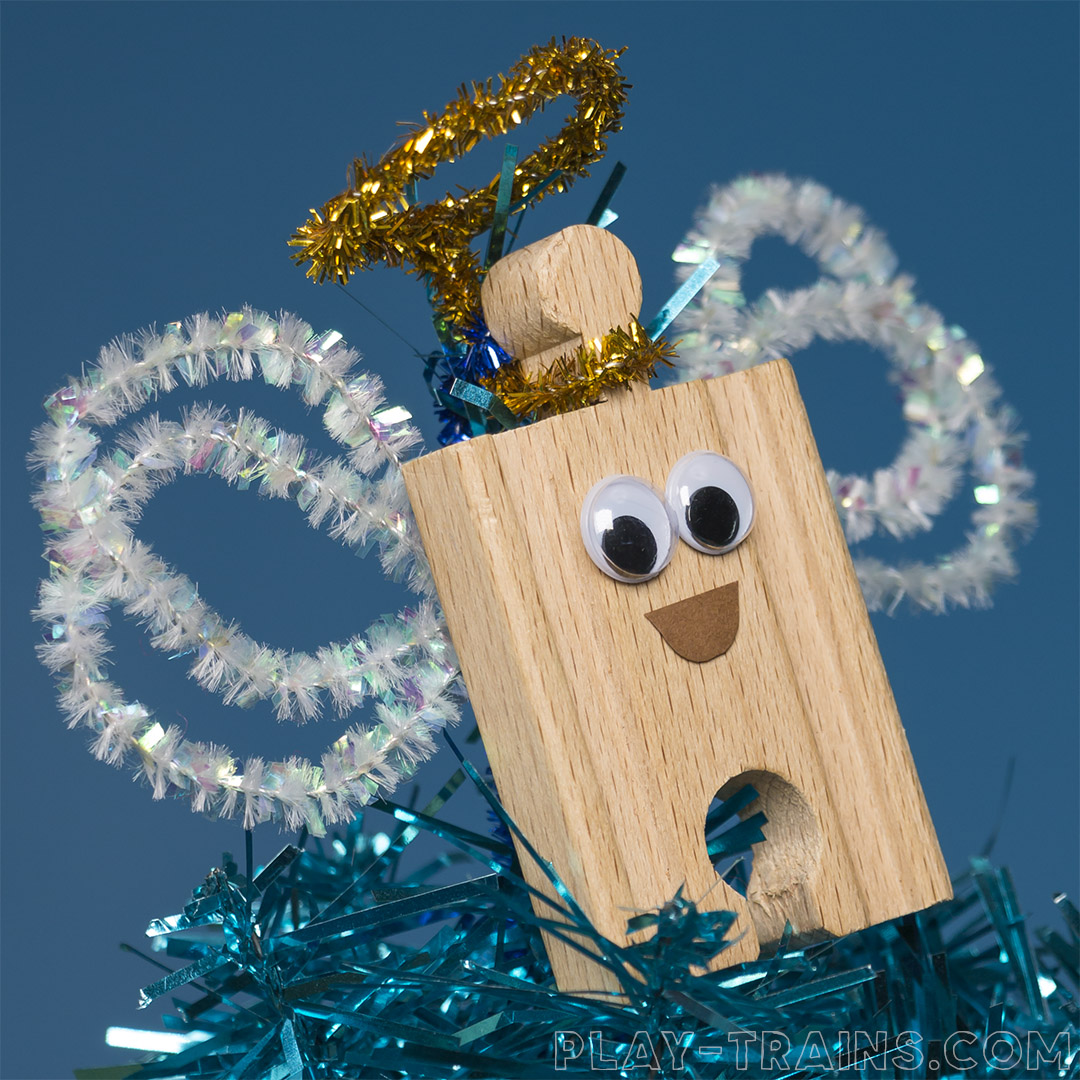 Not just for Christmas! This is a fun and completely temporary way to decorate wooden train tracks to look like the characters from Old Tracks, New Tricks.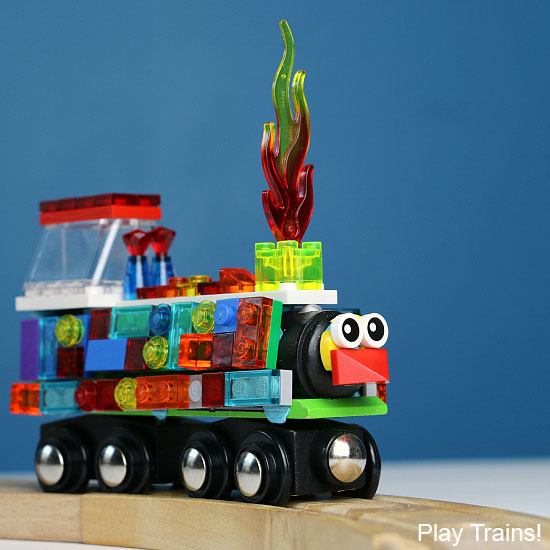 A step-by-step photo tutorial for this fun and creative STEAM activity from Old Tracks, New Tricks.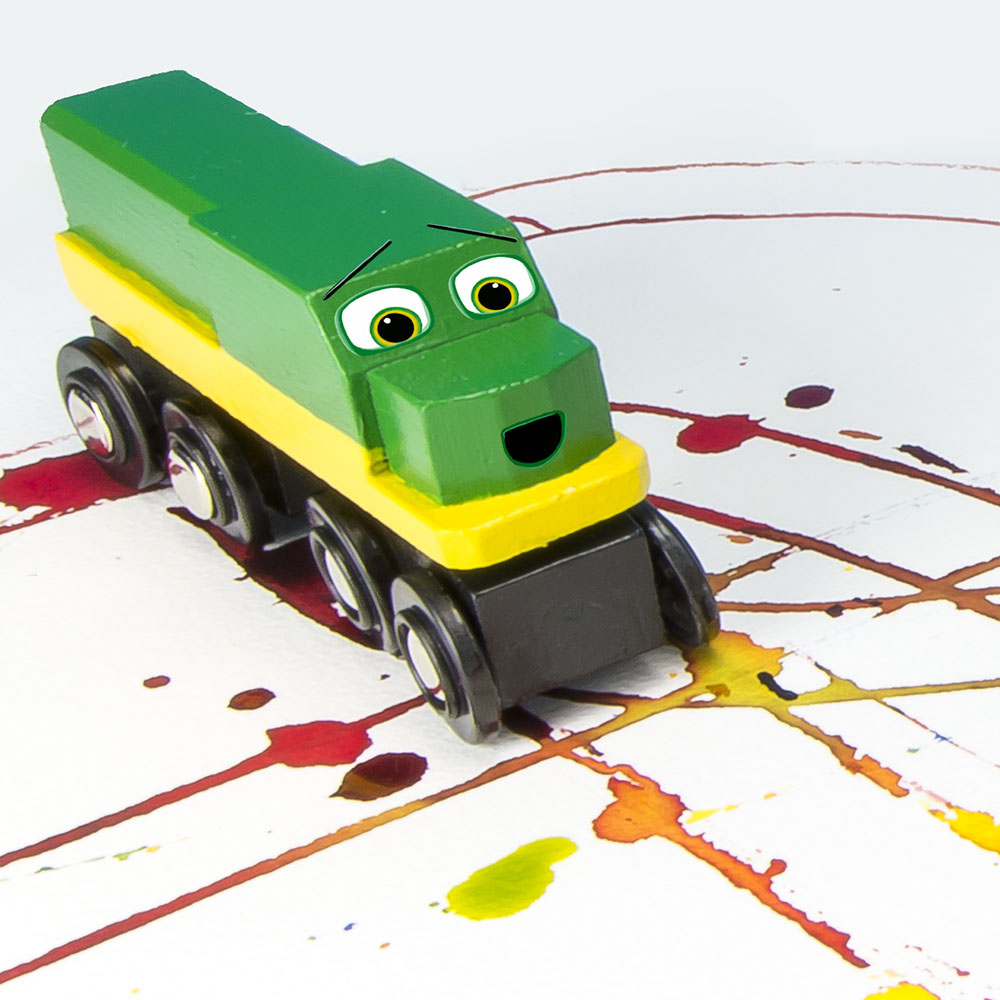 In depth tips from the author/illustrator for this playful art project from Old Tracks, New Tricks.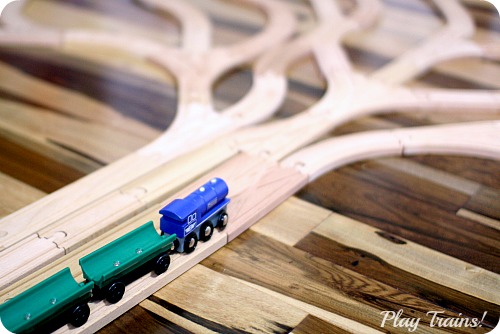 More ideas for learning with tree tracks, plus a video of the very cool art installation that originally inspired them.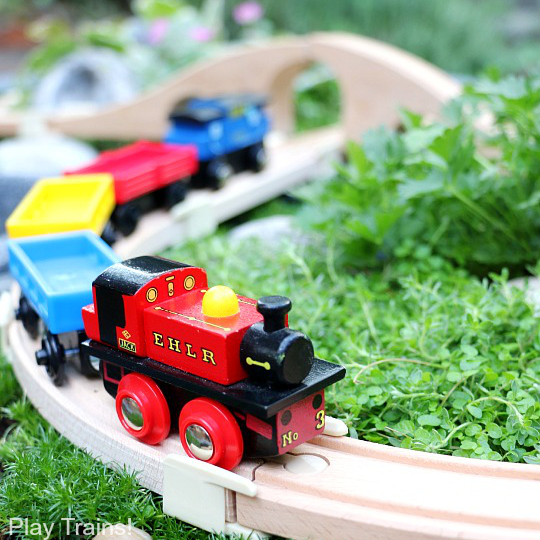 A detailed tutorial on how to make an easy, no-tools-required garden train table like the one in Old Tracks, New Tricks.