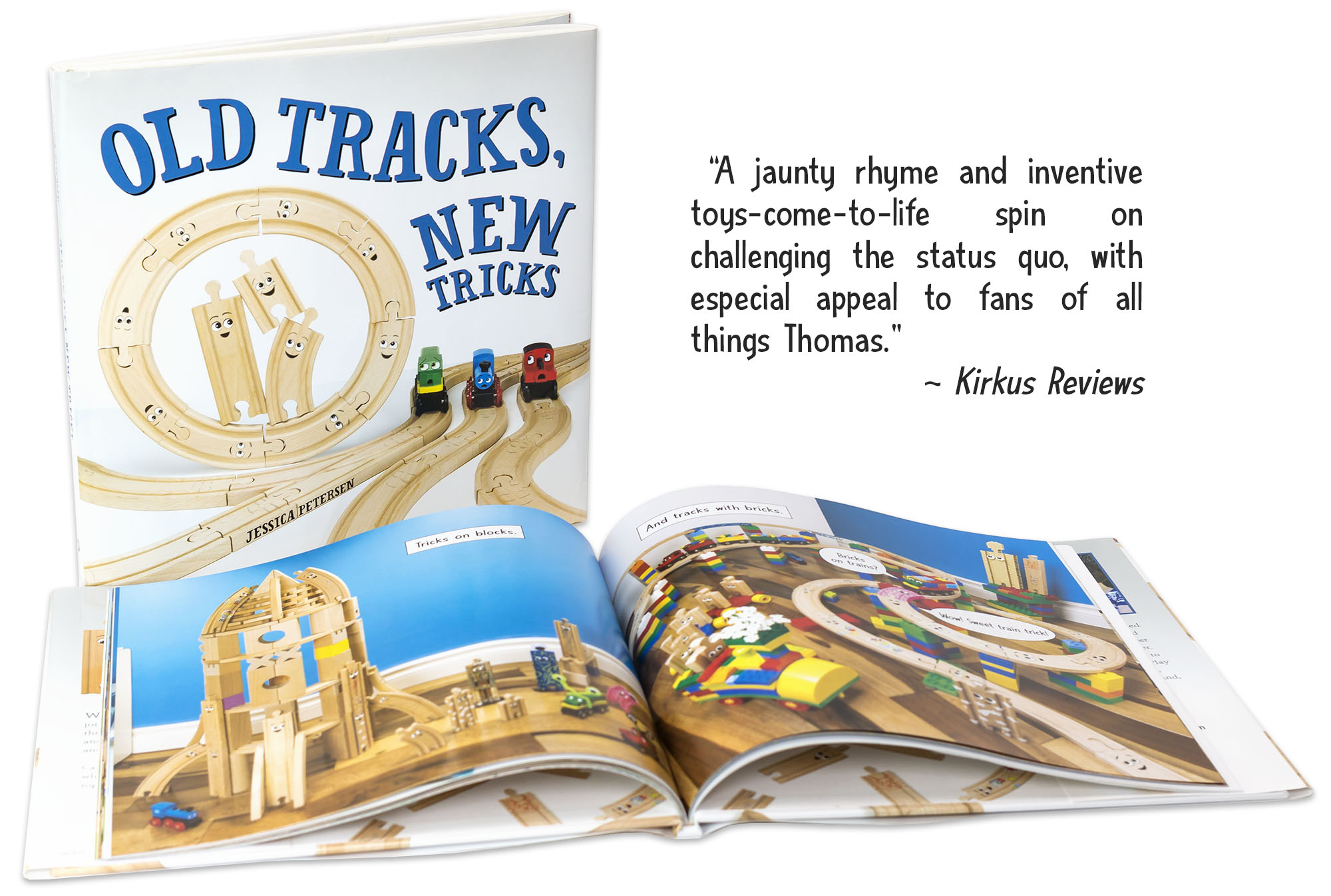 OLD TRACKS, NEW TRICKS
    written & illustrated by Jessica Petersen
     When three creative train tracks join an old wooden train set, the bossy engines blare orders, and the bored tracks snore on the floor. Can the three little tracks show the whole train set how to work together and invent new fun?
     Part fun, rhyming story, part activity idea book, Old Tracks, New Tricks shows kids how to create new ways to play with their favorite toys.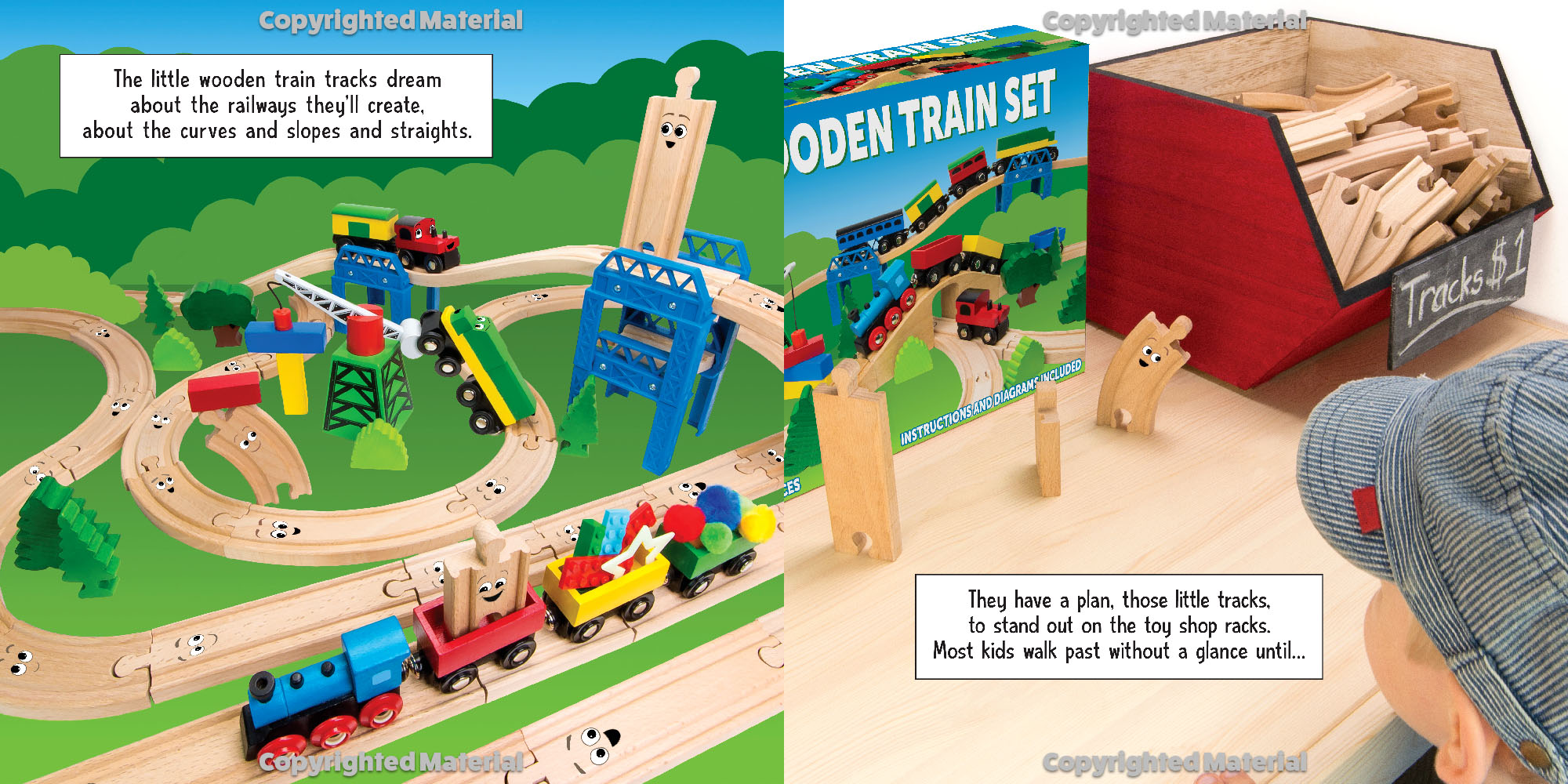 A jaunty rhyme and inventive toys-come-to-life spin on challenging the status quo, with especial appeal to fans of all things Thomas.
Kirkus Reviews
This is one of those books that will be a great resource for preschoolers and school-age kids alike; you can discuss ideas like teamwork, bullying, and welcoming a new friend.
Rosemary Kiladitis, children's librarian